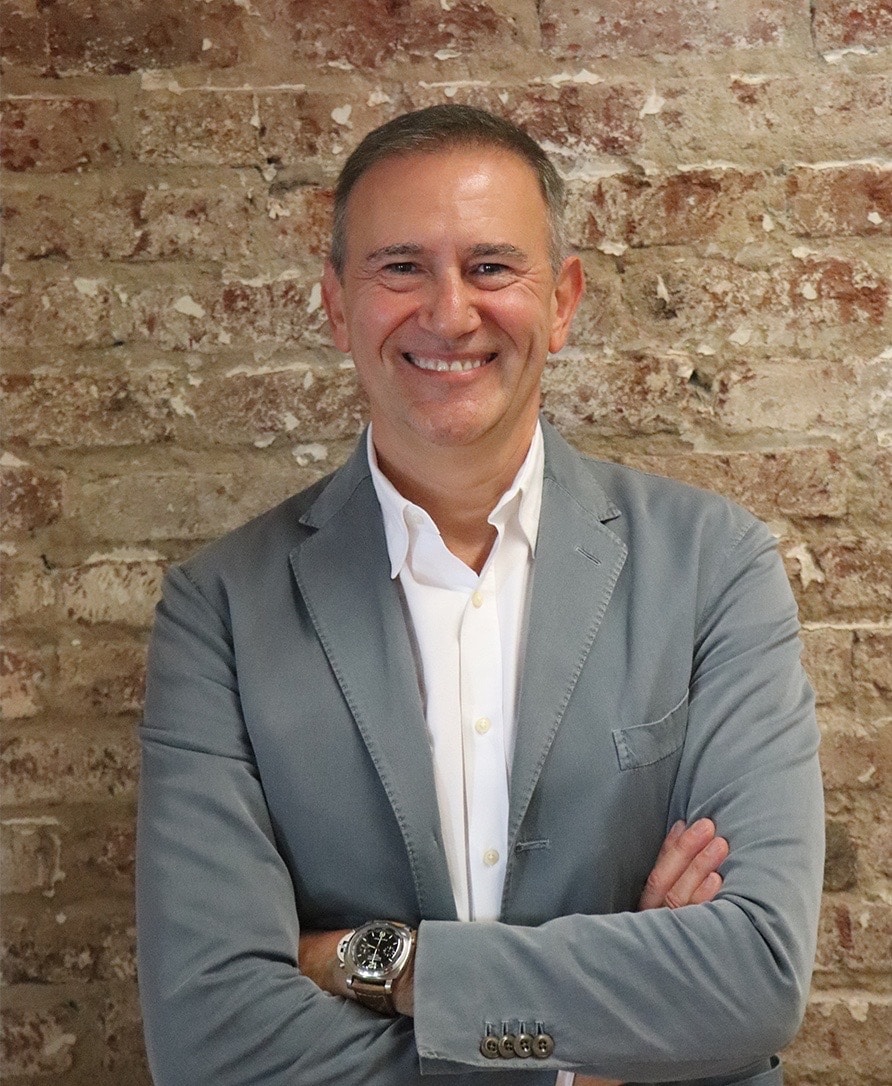 Mehmet Sezgin is a global retail banking and payments expert. He is the founder and CEO of myGini, Inc., a California-based loyalty and customer engagement platform.
Before myGini, he worked as the Global Director of Payment Systems at BBVA (Banco Bilbao Vizcaya Argentaria), where he expanded the card base from 67 to 80 million and doubled the merchant base to 1.4 million generating a $115 billion purchase volume in 13 countries (USA, Spain, Portugal, Mexico, Turkey, Romania, Chile, Argentina, Peru, Colombia, Uruguay, Paraguay, and Venezuela). A firm believer in new technologies, he introduced a global mobile app in seven countries (USA, Spain, Chile, Mexico, Turkey, Colombia and Peru) named BBVAWallet, with downloads reaching more than 20 million. BBVAWallet was the first application in the world to introduce HCE (contactless) payments on mobile and card controls like temporary on and off.
Before BBVA, Mehmet was the founder/CEO of Garanti Payment Systems, a wholly-owned subsidiary of Garanti Bank Turkey. Mehmet launched the country's first chip cards in 2000 and created a loyalty platform called Bonus Card with thousands of retailers. Bonus Card was the first card program to introduce contactless payments in Europe in 2006.
Under his leadership, Garanti moved from 700 thousand cards and 25 thousand POS Terminals to 20 million cards and 600 thousand POS Terminals while building the biggest e-commerce platform in Turkey. The Bank is now among the top five credit card issuers in Europe. Meanwhile, Bonus Card became a household brand and it was licensed to ten other banks.
He also launched an upscale co-branding card program with Turkish Airlines and brought Amex, Discover, and China UnionPay to Turkey.
Before establishing Garanti Payment Systems, Mehmet served as the General Manager of the Eurasia Region at MasterCard Europe. He started his career as a consultant at PricewaterhouseCoopers and worked in several banks at different capacities.
Between 2001 and 2016, he served as a Director of Board at MasterCard Europe and Interbank Card Association (BKM). Mehmet is also a former chairman of the Credit Bureau (KKB) in Turkey and was the chairman of the Risk Centralization Platform at the Bankers' Association.
He holds an MBA from the University of Massachusetts, which he earned with a Fulbright scholarship, and a Bachelor of Science degree in management from METU.
Mehmet is the author of Book of Bonus, a book on management with the story of Bonus Card, available on Amazon.
Turkish
Antalya'da doğan ve ilk okulu üç, ortaokulu iki, liseyi de iki yerde okuyan Sezgin, İzmir Atatürk Lisesini ve AFS bursu gittiği Amerika'da Barrington (RI) High School'u bitirdi.
Sezgin 1980-1984 yılları arasında ODTÜ'de okudu ve İşletme bölümünden mezun oldu.
Fulbright bursu ile döndüğü Amerika'da University of Massachusetts'den MBA derecesini Harvard'dan da dersler alarak tamamladı.
1984 yılında Price Waterhouse'da danışmanlık görevi ile iş yaşamına başlayan Mehmet Sezgin, 1985 – 1988 yılları arasında İnterbank'ta Müfettişlik görevini sürdürdu.
1990′da Pamukbank'da Bank24 (ATM) bölümünü kurdu, daha sonra kredi kartlarına geçerek hem Pamukbank'ın ilk Visa ve MasterCard'larını hem de Türkiye'nin ilk resimli kartlarını çıkardı.
1993′de Europay/MasterCard'ın Türkiye ve Orta Asya ofisini açarak ödeme sistemlerinde bir dizi yeniliğin Türkiye'ye gelmesine öncülük etti. 90 bin kart ve %9 pazar payı ile aldığı MasterCard'ı 6.5 sene sonra 14 milyon kart ve yüzde 46 pazar payıyla bırakarak Garanti Bankası'na geçen Sezgin burada Garanti Ödeme Sistemleri A.Ş'yi kurdu.
İlk çipli kredi kartı, ilk EMV kart, ilk havayolları mil programı, ilk temassız kart, ilk digital cüzdan gibi yeniklerin yani sıra "Bonus" kartı markalaştıran Sezgin, Garanti dışında 10 bankaya daha bonus lisansı verdi ve Romanya'da da bonus markasını 3 yılda yüzde 5′lik bir pazar payına getirdi.
1999′da 500 bin kart ve %6 pazar payı ile devraldığı Garanti'yi 9,5 milyon kredi kartı ve 8 milyon banka kartı ile Türkiye'nin lideri, Avrupa'nın 4. büyük kart bankası yapan Sezgin ile Garanti %20′lik bir paya ulaştı.
Sezgin, 2012 Mayıs başı itibariyle Garanti'nin ortağı olan BBVA'nın küresel ödeme sistemlerini biriminin başına getirildi. 67 milyon kart ve 700 bin POS terminali ile aldığı 13 ülkeyi (İspanya, Portekiz, Türkiye, Romanya, ABD, Meksika, Şili, Arjantin, Peru, Uruguay, Paraguay, Kolombiya ve Venezuela). 4 yılda 80 milyon kart ve 1,4 milyon POS'a getiren Mehmet, dünyanın en büyük dijital cüzdanı olan BBVA Wallet'ı 6 ülkede (İspanya, ABD, Şili, Meksika, Kolombiya ve Türkiye) 10 milyondan fazla kez indirterek önemli bir mobil ödeme dönüşümüne imza attı.
Mehmet Sezgin Garanti Ödeme Sistemleri'nin Eş Yönetim Kurulu Başkanı görevini sürdürürken, Bankalararası Kart Merkezi (BKM) ve MasterCard AvrupaYönetim Kurulu üyeliklerini de yapmaktaydı. Sezgin bir dönem Kredi Kayıt Bürosu A.Ş.'nin ve Bankalar Birliği Risk Yönetim Merkezi'nin Yönetim Kurulu Başkanlığını da üstlendi.
32 yıllık profesyonel yaşamını 31.03.2016'da noktalayan Mehmet, Amerika'da "myGini, Inc" adı ile bir ödeme sistemleri şirketi kurdu. myGini, en son teknolojileri kullanan bir dijital cüzdan ve sadakat platformu olarak Amerika'daki perakendeciler ile bankaları bir araya getirmeyi ve böylece tüketicilere çok daha iyi bir alışveriş ortamı sunmayı hedeflemektedir.